Product Description
This listing is for a Remanufactured Chrysler 42LE, A606 Valve Body with the Spade Pin MLPS Switch Type with 4 Check Balls, model years 1995-UP. The Solenoid Block is NOT Included with the Valve Body, so please reuse your current one or order a new one from our store under the Chrysler Solenoid category. Please see the photos and illustrations below in our Technical Information section for useful identification information and useful tips.

This valve body is better than OEM, it features many upgrades to increase reliability over the standard OEM valve
body.
These upgrades include: Upgraded Converter Regulator Valve, Upgraded Switch Valve, Oversized Solenoid Switch Valve Plugs and a New MLPS Switch.

PLEASE NOTE: There is a $50.00 Refundable Core Charge that is added at checkout. Once you remove your defective valve body and return it to us, the Core Charge will be refunded to you. For detailed instructions, please read the Core Charge section on our FAQs/Glossary page.
If you need help identifying the valve body you need, we can do a VIN# lookup for your vehicle to make sure you get the right part the first

time.
Please see the Technical Information/Identification Guide below for information on how to properly identify the valve body your vehicle needs. If you have questions or need assistance please contact us and we will do our best to assist you.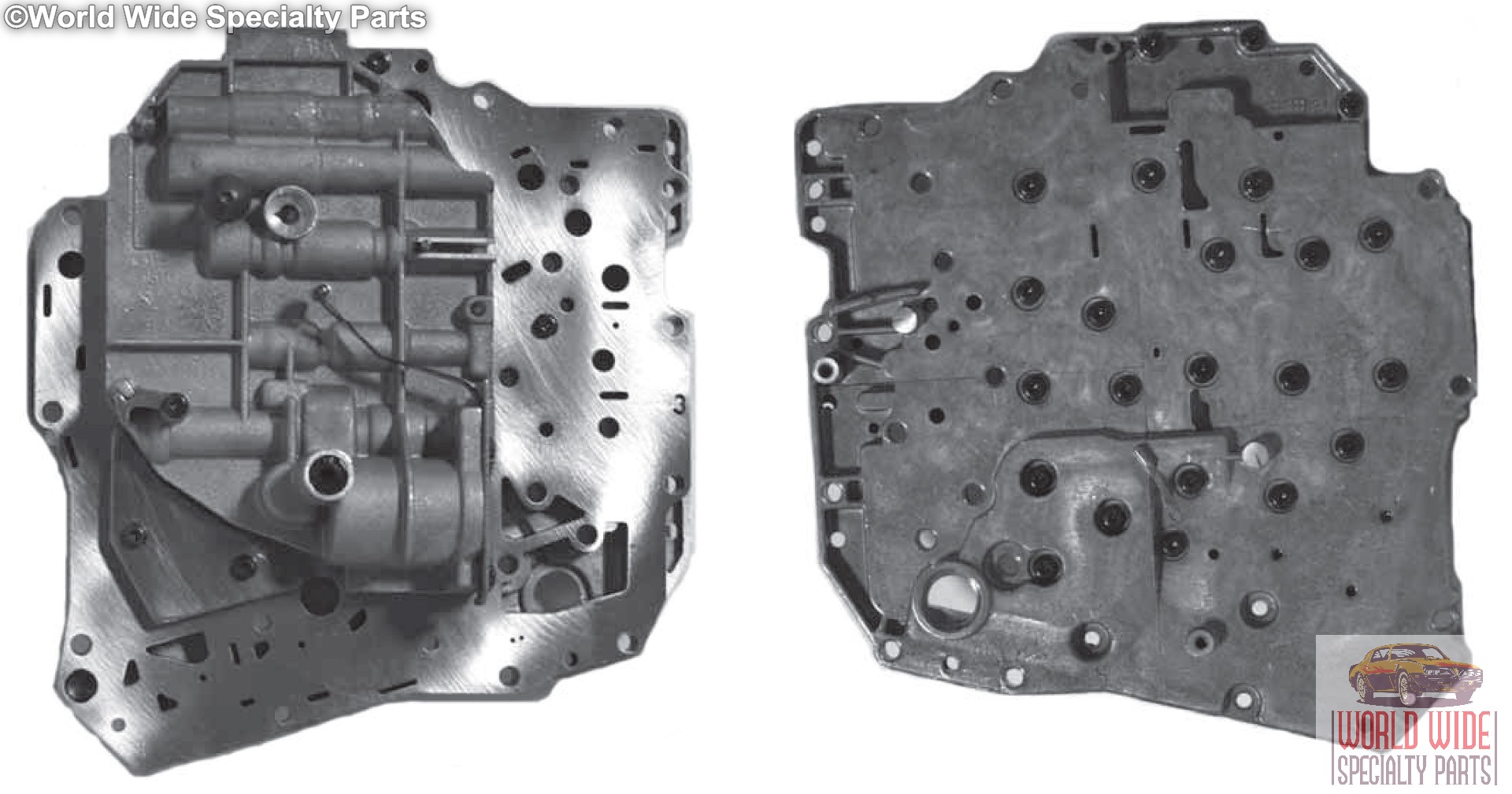 The 1993-1997 42LE, A606 Valve Body uses a single internal MLPS switch with round
pin terminals(small diameter case seal). In 1998 the MLPS changed to a Spade terminal DTR(large diameter case seal). A new MLPS/DTR is included with the valve body.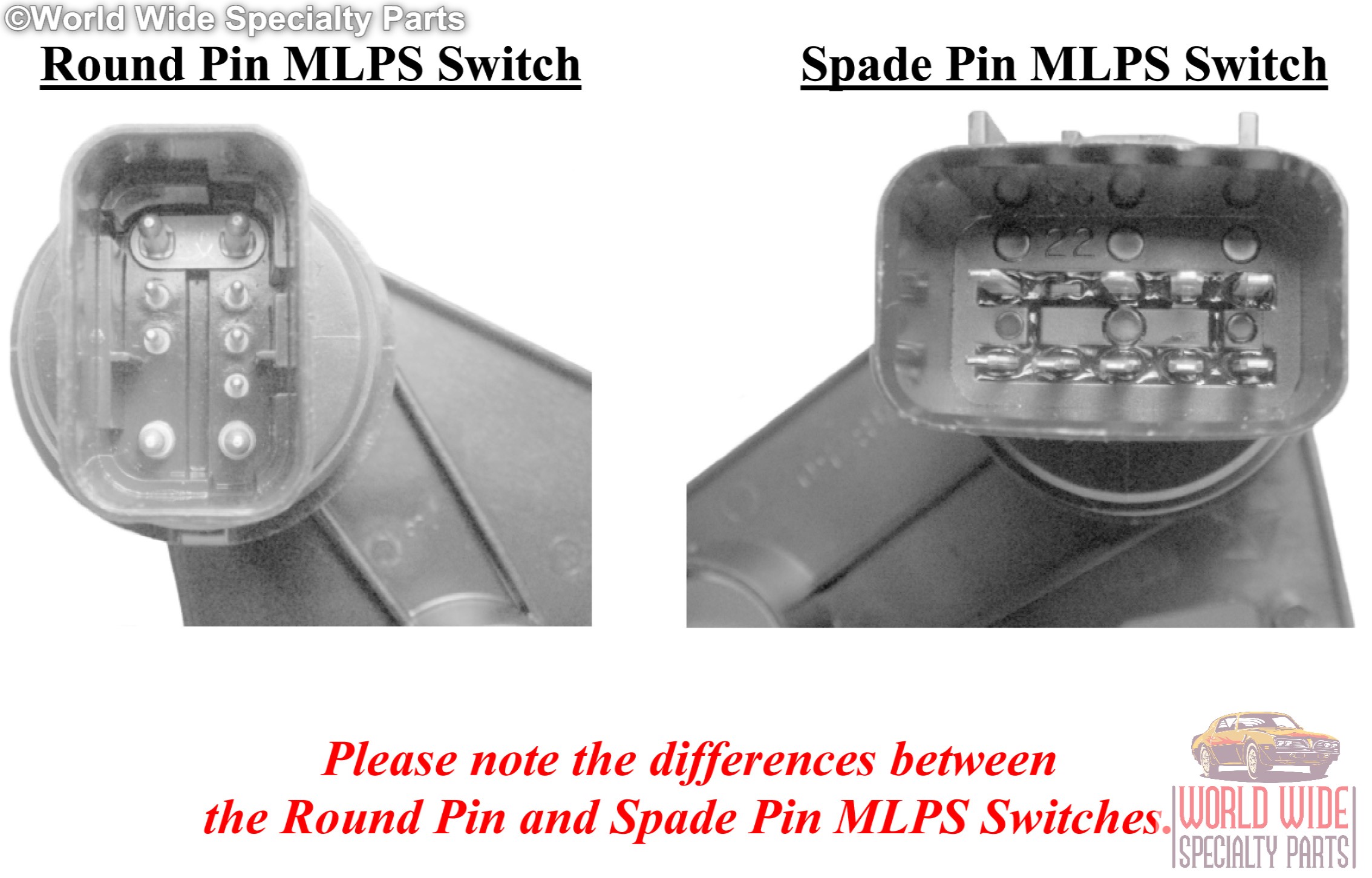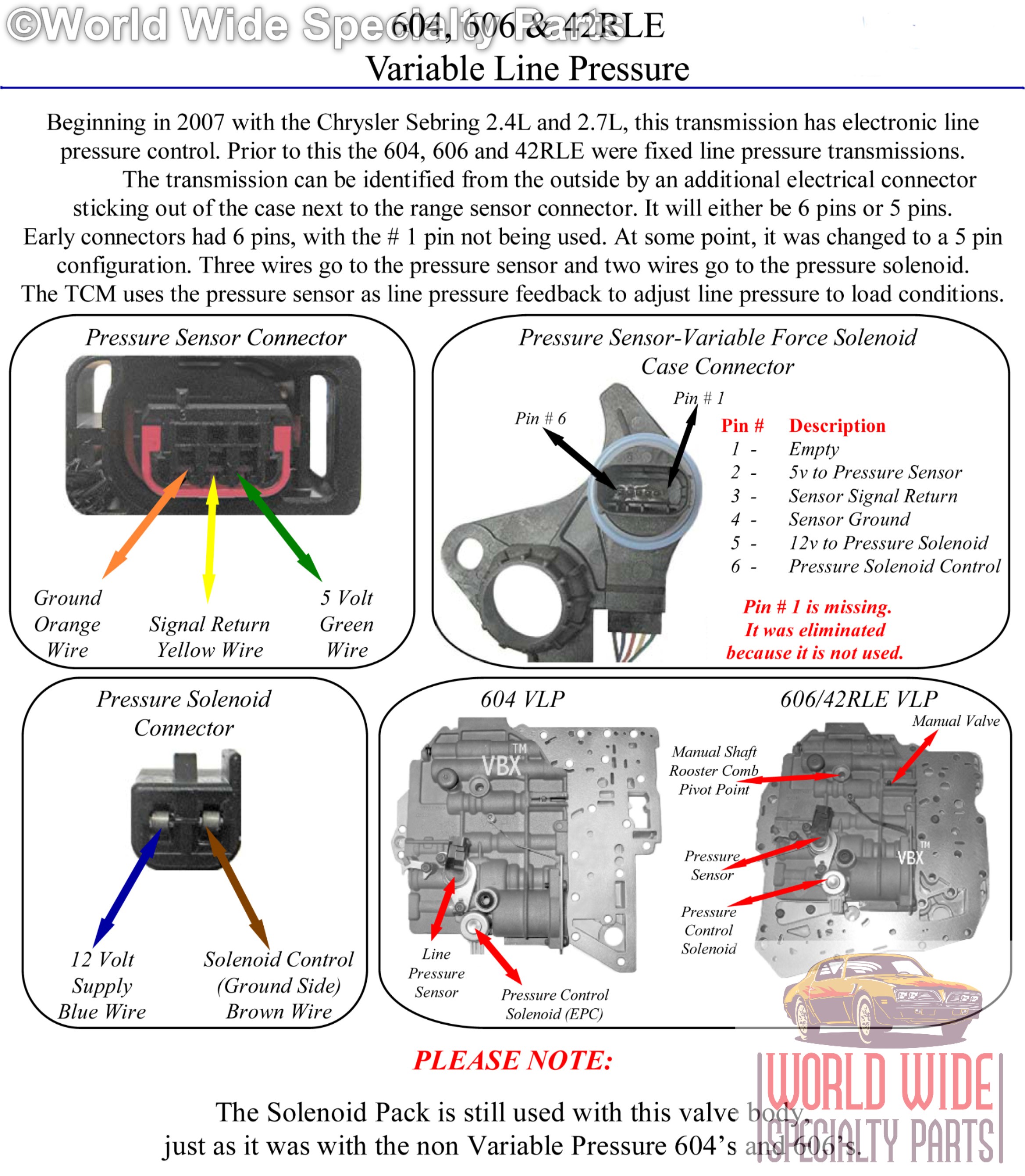 Product Videos
Custom Field
Reliability Upgrade 1
Upgraded Converter Regulator
Reliability Upgrade 2
Upgraded Switch Valve
Reliability Upgrade 3
Oversized Solenoid Switch Valve Plugs
Reliability Upgrade 4
Includes New MLPS Switch
Manufacturer Part Number
42LE A606 with Spade Pin MLPS Switch
Country/Region of Manufacture
United States
Brand
World Wide Specialty Parts
Product Reviews