Product Description
This listing is for a Remanufactured Ford 5R44E, 5R55E Valve Body, model years 1997-UP. Please see the photos and illustrations below in our Technical Information section for useful tips and information.
This valve body is better than OEM, it features many upgrades to increase reliability over the standard OEM valve body.
These upgrades include: Updated EPC bracket, New EPC Solenoid, and Upgraded Pressure Regulator Boost Valve and Sleeve. All other solenoids are tested and rebuilt or replaced with new.

PLEASE NOTE: There is a $50.00 Refundable Core Charge that is added at checkout. Once you remove your defective valve body and return it to us, the Core Charge will be refunded to you. For detailed instructions, please read the Core Charge section on our FAQs/Glossary page.
If you need help identifying the valve body you need, we can do a VIN# lookup for your vehicle to make sure you get the right part the first

time.
Please see the Technical Information/Identification Guide below for information on how to properly identify the valve body your vehicle needs. If you have questions or need assistance please contact us and we will do our best to assist you.


Above is a top and bottom view of the 5R55E Valve Body.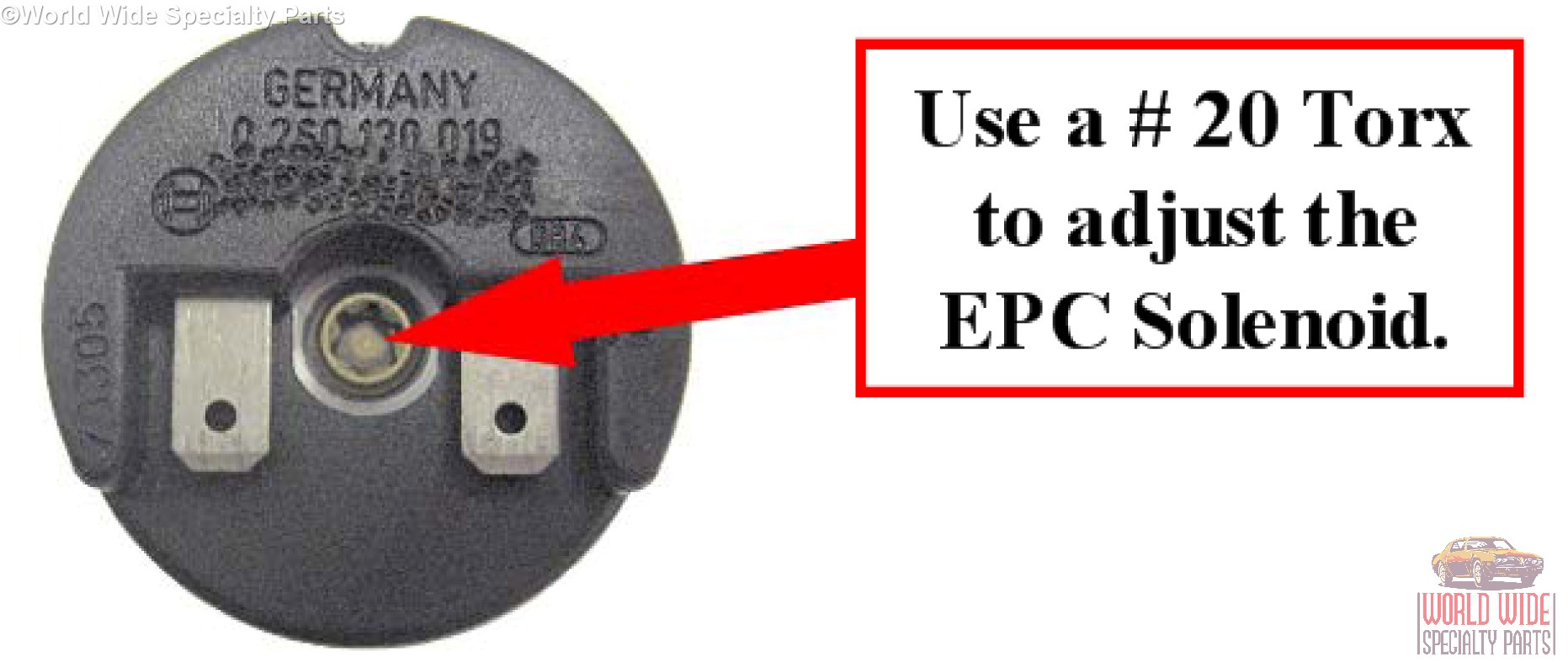 If this valve body is to be used is a Ranger Pickup or Mazda B-Series with a 2.3L or 2.5L engine, the 1-2 shift and the 3-2 coast down shift may be too firm. On these engines ONLY, turn the EPC Solenoid Adjuster 1/8 of a turn counter-clockwise(see the photo above). This should clear up any firm shifts. If more adjustment is needed, the adjuster can be turned another 1/8 turn for a MAXIMUM OF A 1/4 TURN. You will need a #T-20 Torx to make the adjustment.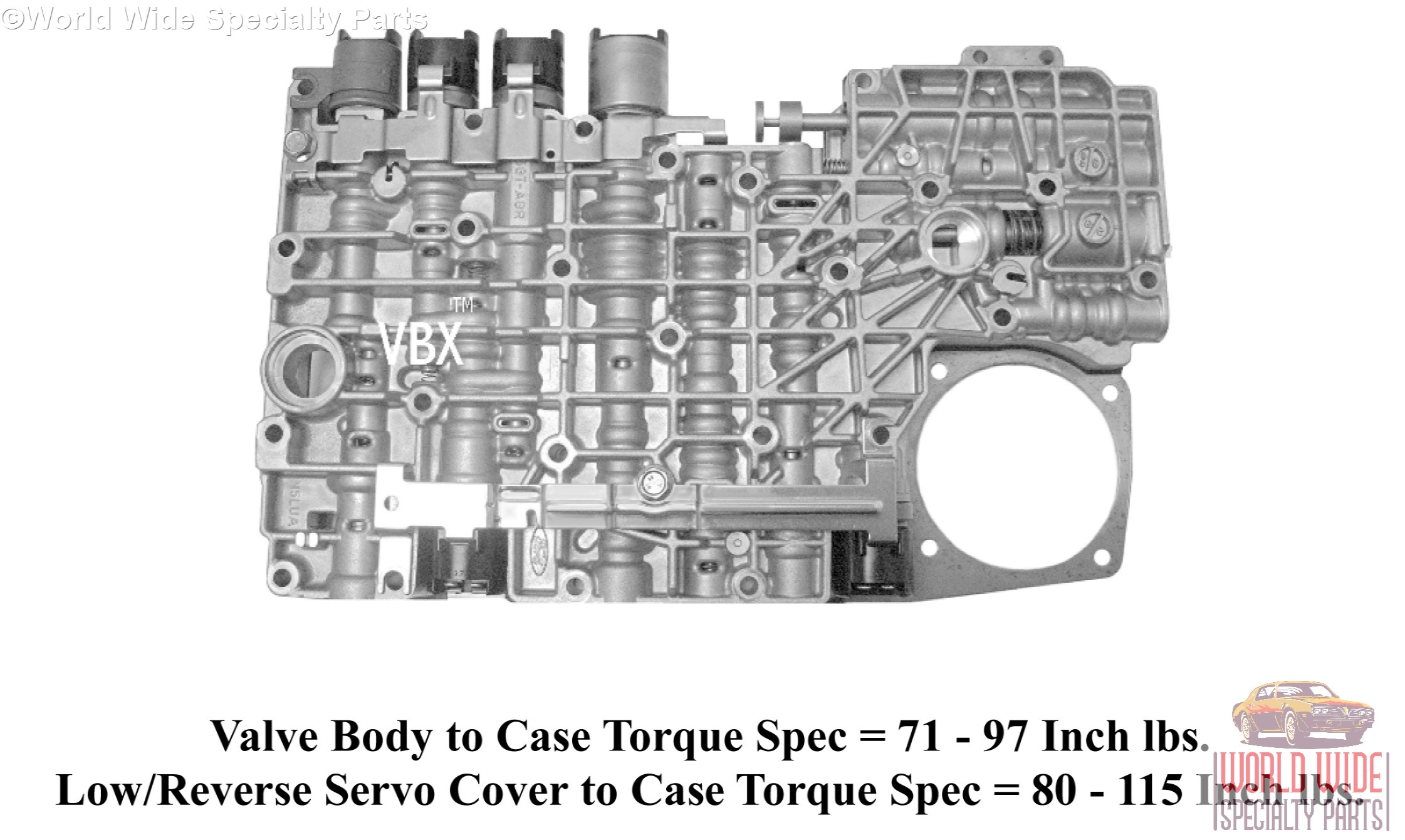 Product Videos
Custom Field
Reliability Upgrade 1
Updated EPC bracket
Reliability Upgrade 2
New EPC Solenoid
Reliability Upgrade 3
Upgraded Pressure Regulator Boost Valve
Compatible Transmissions
5R55E 6-Cylinder Engines
Country/Region of Manufacture
United States
Brand
World Wide Specialty Parts
Product Reviews
Many thxx for your help

Works great, like night and day better, highly recommend