Product Description
This listing is for a Remanufactured GM 700R4, 700-R4 Valve Body, model years 1987-1992, with Hydraulic Lockup. Please note that this valve body does not include the solenoids. If you need new solenoids please check our store or call us, we can get them for you. Please see the photos and illustrations below in our Technical Information section for useful identification information and helpful tips.
This valve body is better than OEM, it features many upgrades to increase reliability over the standard OEM valve body.

PLEASE NOTE: There is a $50.00 Refundable Core Charge that is added at checkout. Once you remove your defective valve body and return it to us, the Core Charge will be refunded to you. For detailed instructions, please read the Core Charge section in our FAQs/Glossary section.
If you need help identifying the valve body you need, we can do a VIN# lookup for your vehicle to make sure you get the right part the first time. Please see the Technical Information/Identification Guide below for information on how to properly identify the valve body your vehicle needs. If you have questions or need assistance please contact us and we will do our best to assist you.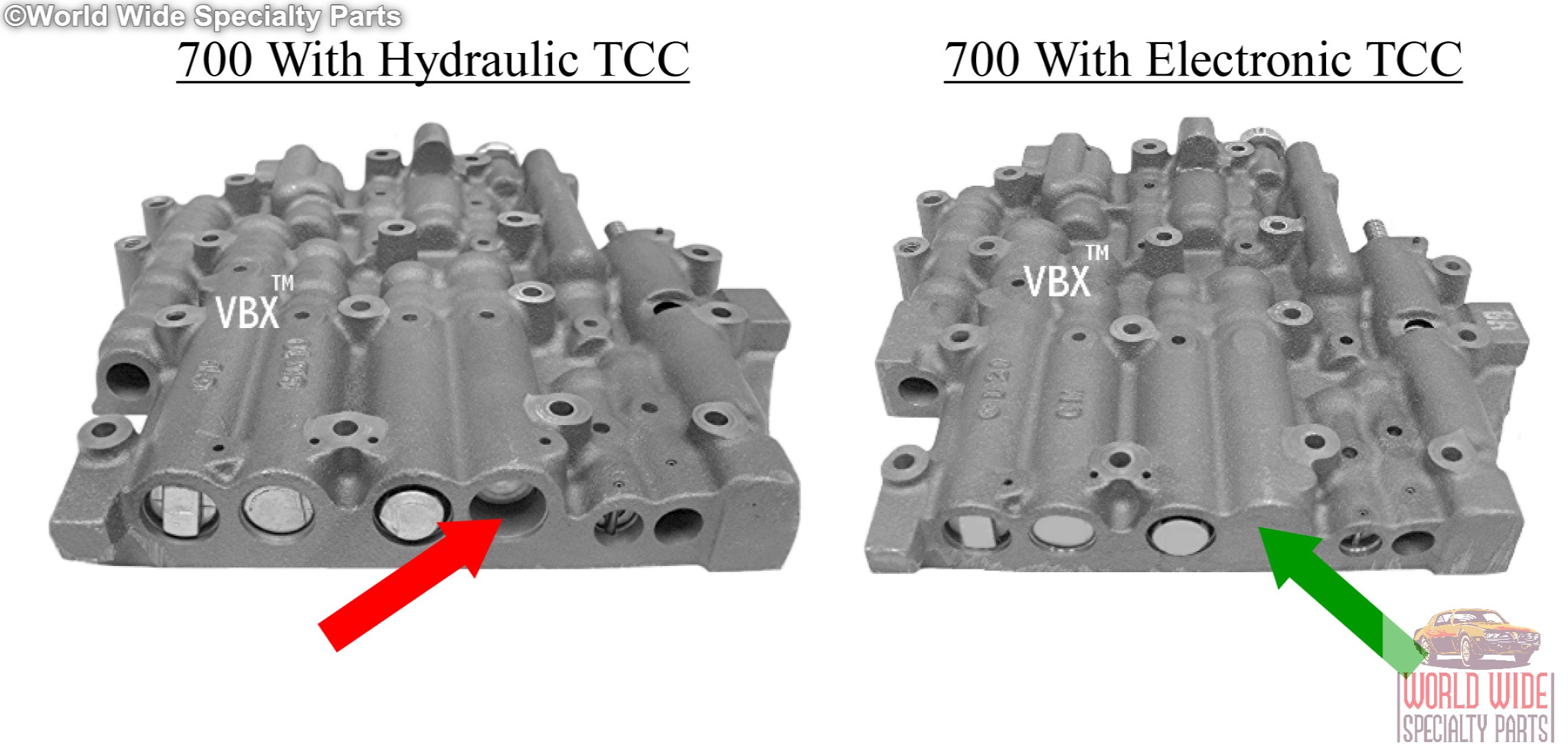 In the above photo you can see the how to identify which version of the 700R4 you have.The Hydraulic TCC has a regular valve train for lockup(RED ARROW) and the Electronic TCC has an aluminum plug, or the valve body will be cast shut as you can see in the photo above(GREEN ARROW).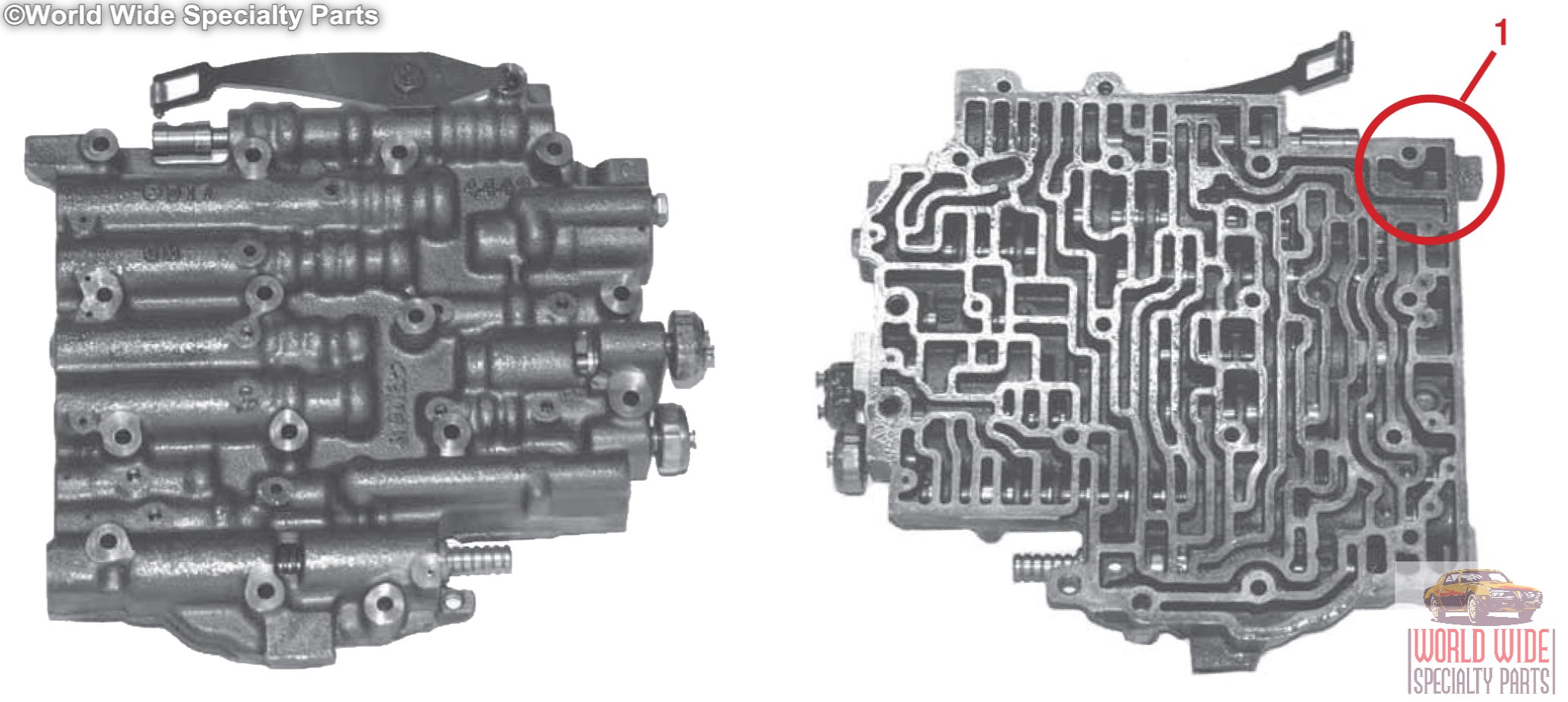 The above photo shows the top and bottom view of the 700R4 valve body. The 1993 only model of this valve body has an extra check ball(1). The 1993 version of the 700R4 is R&R only, as cores are difficult to find. If you would like us to rebuild your 1993 version, please contact us for details.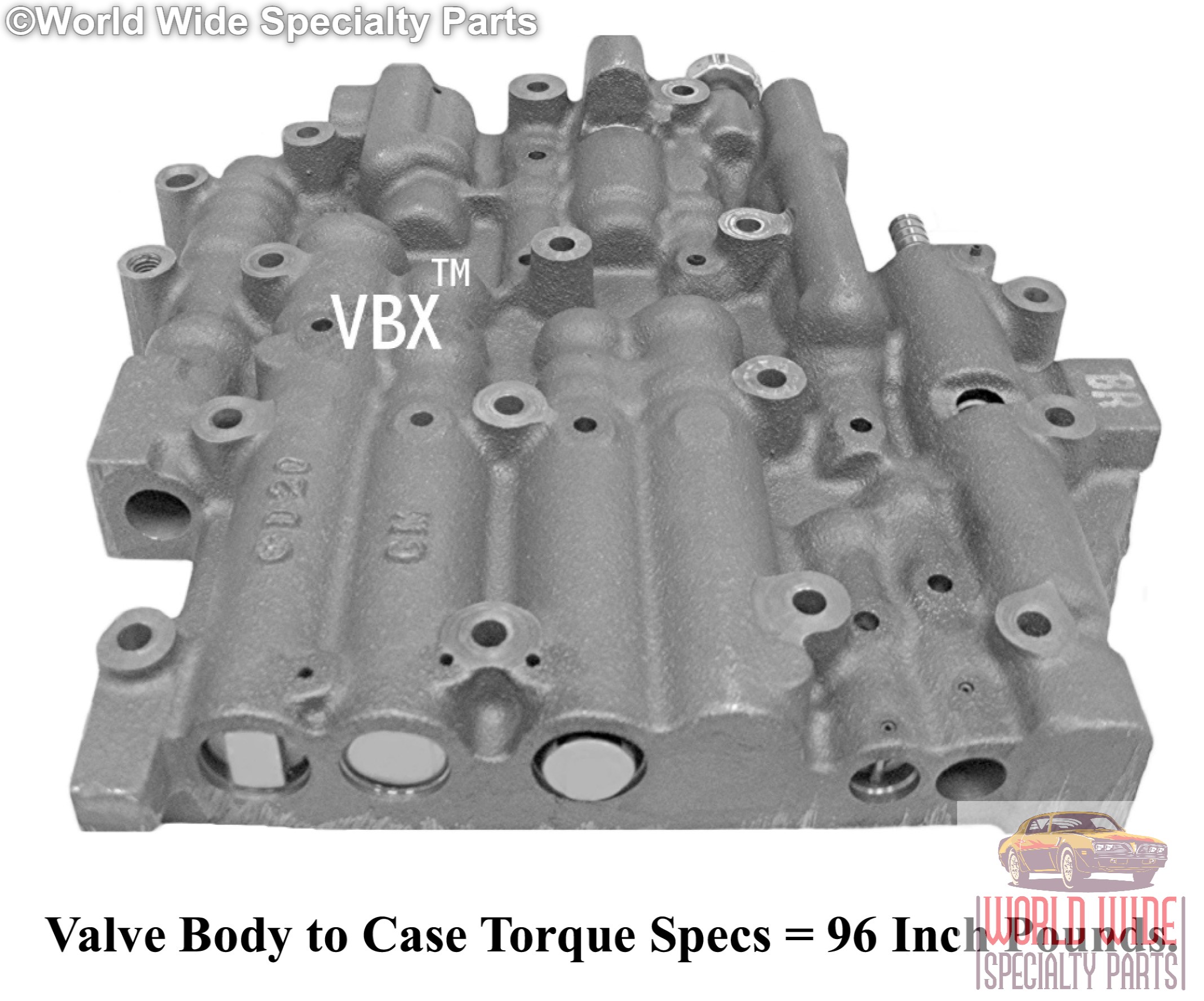 Product Videos
Custom Field
Reliability Upgrade 1
All Sonnax Updates Applied
Manufacturer Part Number
700R4 700-R4
Country/Region of Manufacture
United States
Brand
World Wide Specialty Parts
Product Reviews