Product Description
This listing is for a Re-manufactured Volvo TF-80SC, AF40, AWF21 Valve Body. PLEASE NOTE: This valve body is only used on Volvos and is completely different from the TF-81SC.
Recently re-engineered to meet the highest quality standards, every premium TF-80SC valve body is completely evaluated and inspected, cleaned, and updated with new valves to address chronic wear. The six linear solenoids are completely disassembled, cleaned, rebuilt and tested to match OE pressures and timing on stand-alone tests. The completed rebuilt valve body must then pass a series of hydraulic and electronic tests to ensure it matches OE function and is 100% ready to bolt up as soon as you receive it.

PLEASE NOTE: There is a $200.00 Refundable Core Charge that is added at checkout. Once you remove your defective valve body and return it to us, the Core Charge will be refunded to you. For detailed instructions, please read the Core Charge section on our FAQs/Glossary page.
If you need help identifying the valve body you need, we can do a VIN# lookup for your vehicle to make sure you get the right part the first time. Please see the Technical Information/Identification Guide below for information on how to properly identify the valve body your vehicle needs. If you have questions or need assistance please contact us and we will do our best to assist you.
Below you will find some useful information on identifying your valve body and repair/replacement guidance.

Identification Information



Above is a detailed view of the TF-80SC, top and bottom to help with identification. TF-80SC is very similar to the TF-81SC, but it is different and where the TF-81 is used by Ford, the TF-80SC is only used by Volvo.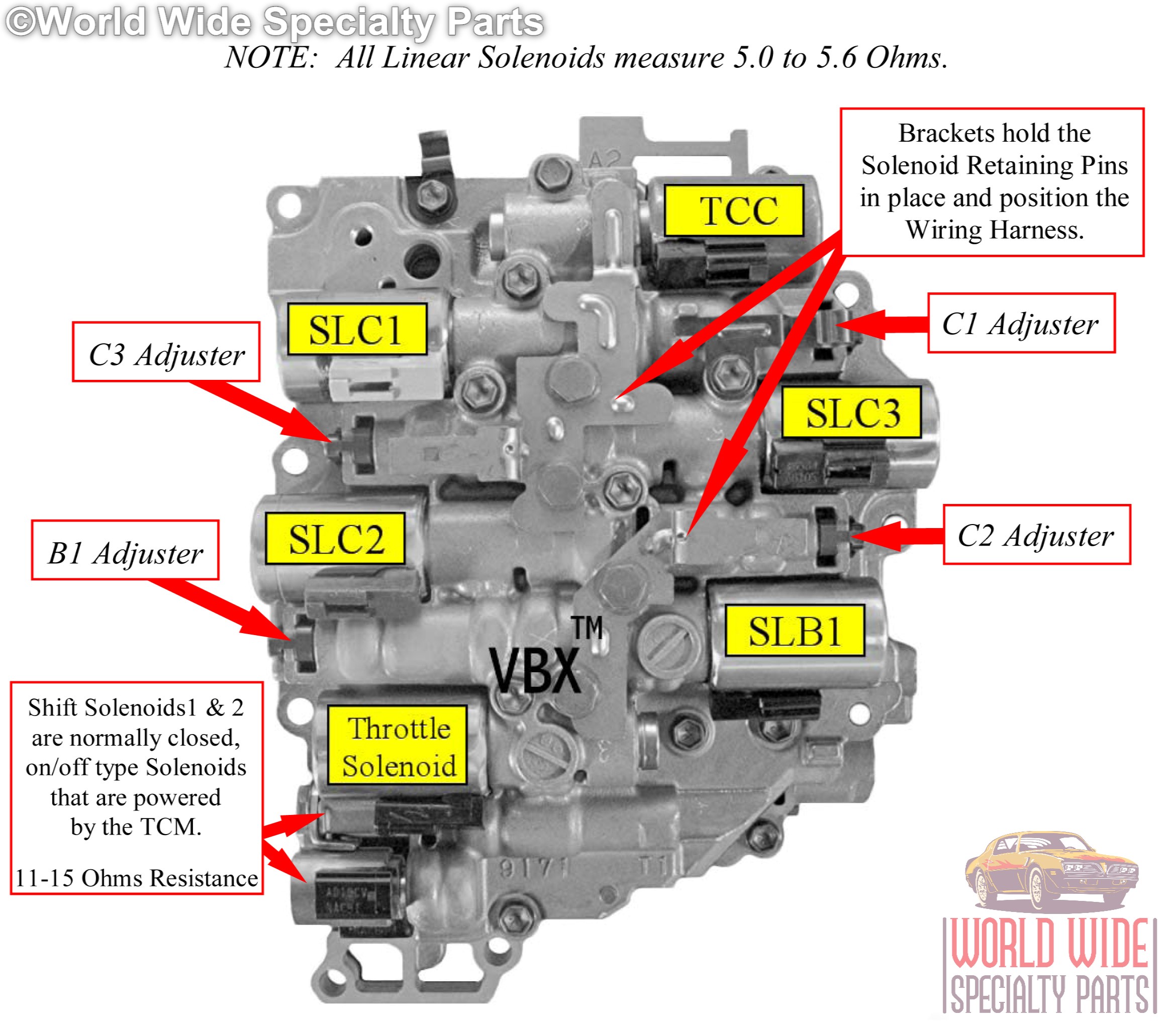 The above photo shows the location and identity of the TF-80SC solenoids. Below is a guide to adjusting Clutch Control Valves on Aisin FWD 6 Speed Transmissions.

Product Videos
Custom Field
Reliability Upgrade 1
All valves are replaced with new updated valves
Reliability Upgrade 2
All Linear Solenoids rebuilt to OEM standards
Country/Region of Manufacture
United States
Manufacturer Part Number
TF-80SC AF40 AWF21
Product Reviews
TF-80SC AF40 AWF21 Valvebody

I was a little worried the first couple days but the adaptive learning has done well learning how to shift. I wish I had found Worldwidespecialtyparts.com sooner.