Product Description
This listing is for Rebuild Service for a ZF 6HP26, 1st Generation Valve Body. Due to the difficulty in obtaining cores for rebuild, we currently only offer our Rebuild Service on this model. We email you a shipping label, you send us your valve body, we rebuild it and send it back to you. You get the same Lifetime Warranty we offer on all of our valve bodies.
Turn-around time is usually 3 days, call to check our current average turn around times. It spends one day on the testing table, tested on a pressure tester and a Superflow Dynamometer to make sure everything meets factory spec. and there are zero pressure leaks. The price above includes UPS Ground Shipping to and from our Rebuild Center.
When remanufacturing your valve body it is updated better than OEM. Valve bodies have: A Stainless Steel Bore Sleeve Installed with an Updated Pressure Regulator Valve. A New ZF Steel Separator Plate, and Sonnax End Plug Kit. Other Sonnax updates may be installed depending on wear and design level of the body. Solenoids are demagnetized, cleaned, rebuilt and tested. Defective solenoids are replaced.

Please see the photos and illustrations below in our Technical Information section for useful tips and identification information. Please message or call us if you are interested in our rebuild service, we would be happy to answer your questions and address any concerns. Service is non-refundable.
ALL of our Rebuild and Return Services come with a TRUE LIFETIME WARRANTY, this is the last valve body you will EVER need to buy! Most sellers only offer 12 months/12,000 miles, but we stand behind our rebuilds for LIFE. For complete details please see our Warranty section below.
As always, if you have any questions please feel free to message us here on eBay. We have an ASE certified transmission tech, with 25+ years experience rebuilding transmissions, available to answer your questions.
WE ARE NOT RESPONSIBLE FOR THE PART NOT FIXING YOUR ISSUE. YOU CANNOT RETURN A
PART ONCE IT HAS BEEN INSTALLED ONLY EXCHANGE IT. IF PROPER PROCEDURES ARE NOT FOLLLOWED, MANY TIMES IT WILL SEEM LIKE THE NEW VALVE BODY IS FAULTY, GENERATING FALSE ERROR CODES AND THE TRANSMISSION WILL REFUSE TO COME OUT OF LIMP MODE OR
FAILSAFE MODE. BE SURE TO CHECK INSTALL AND REPROGRAMMING PROCEDURES BEFORE
INSTALLATION.
You COULD pay LESS, or you could do it RIGHT the FIRST time and make it your LAST TIME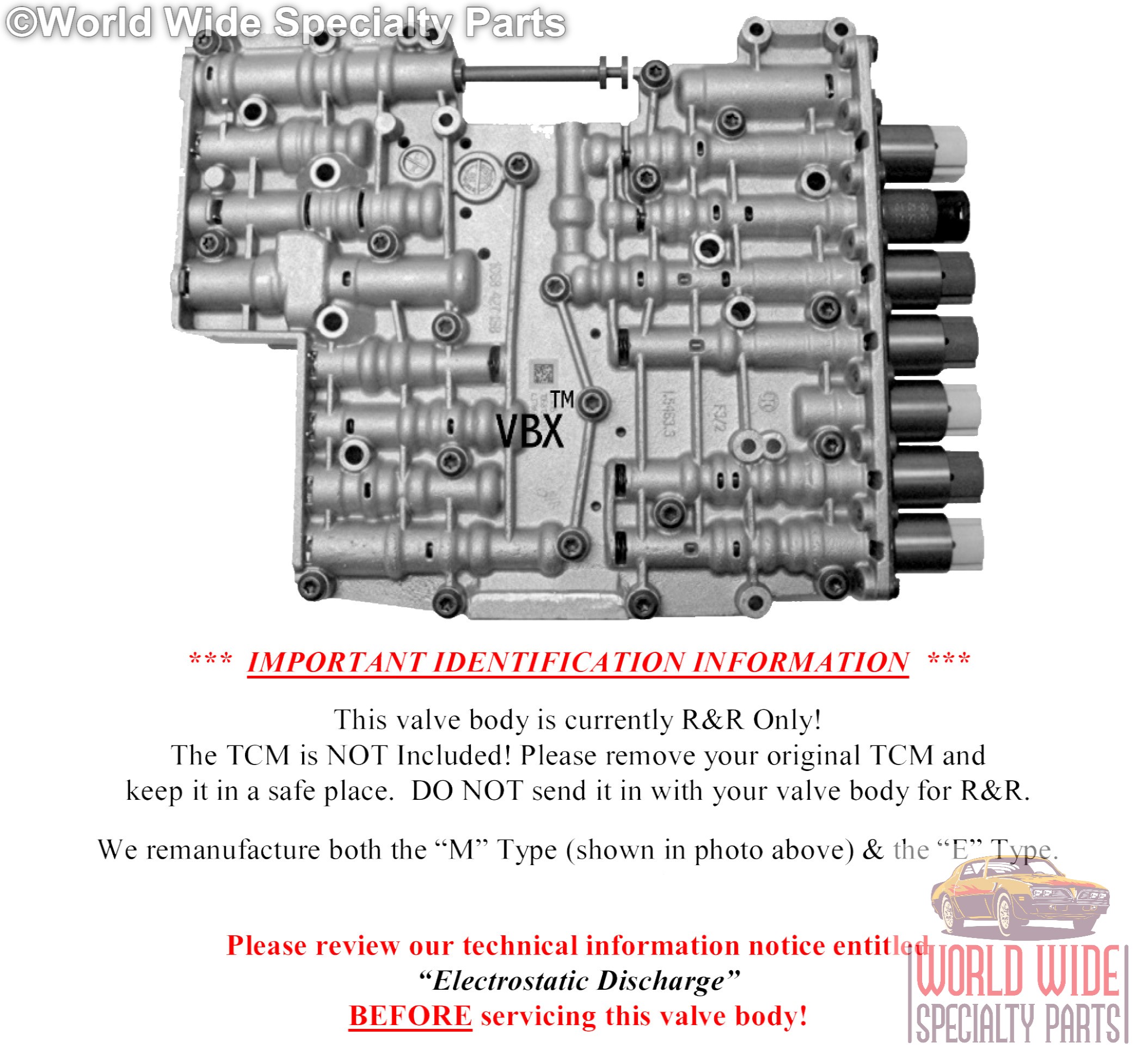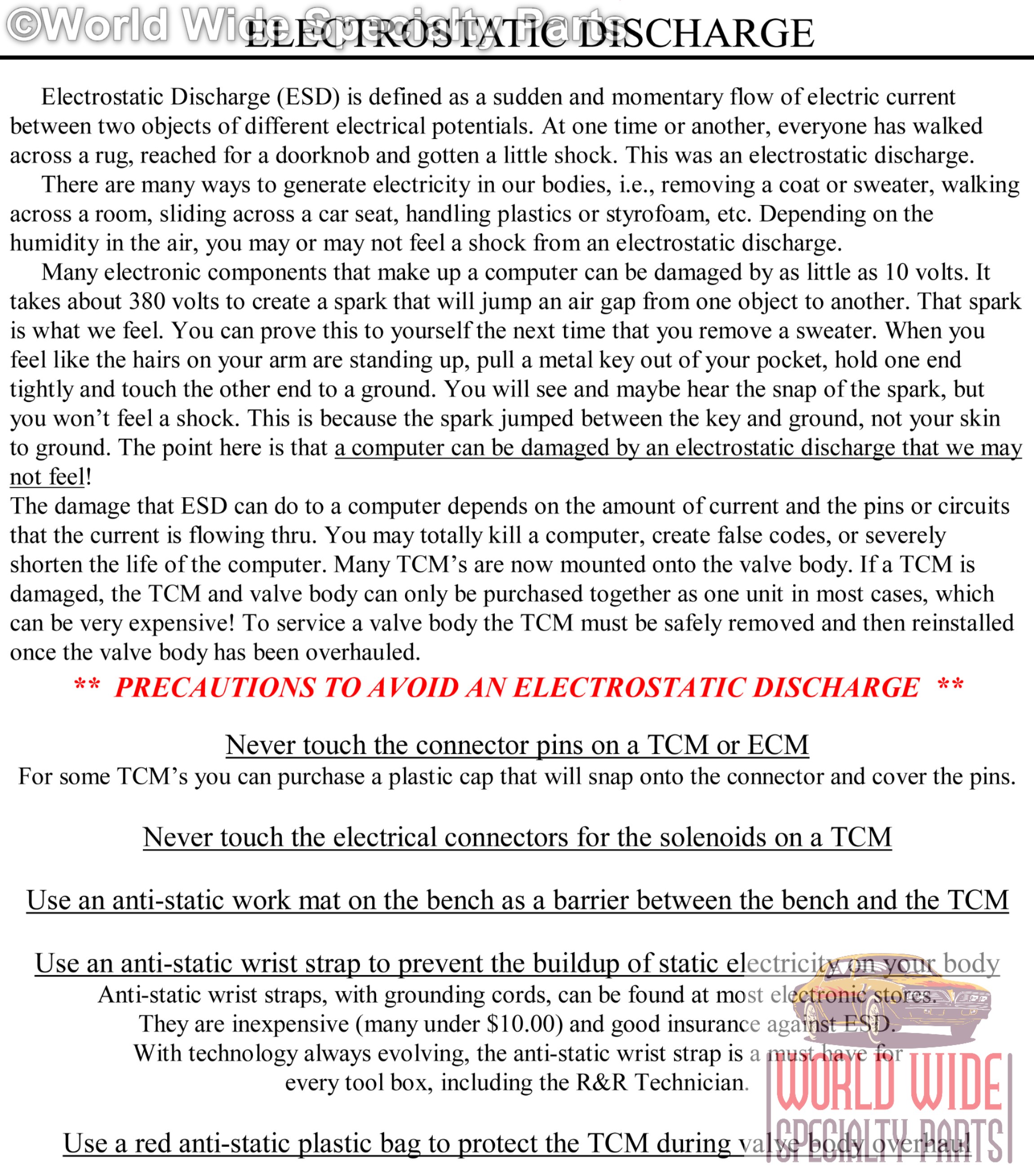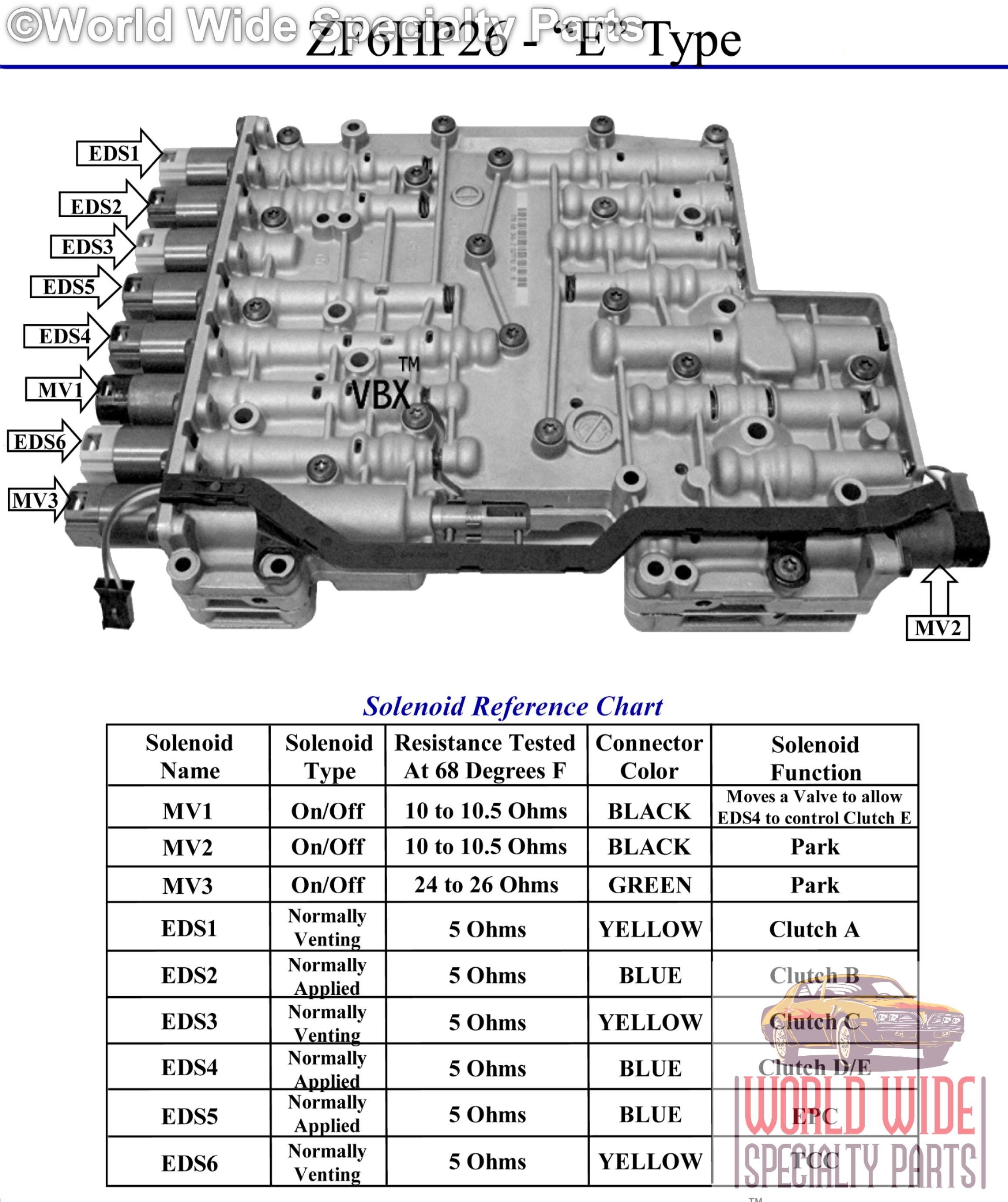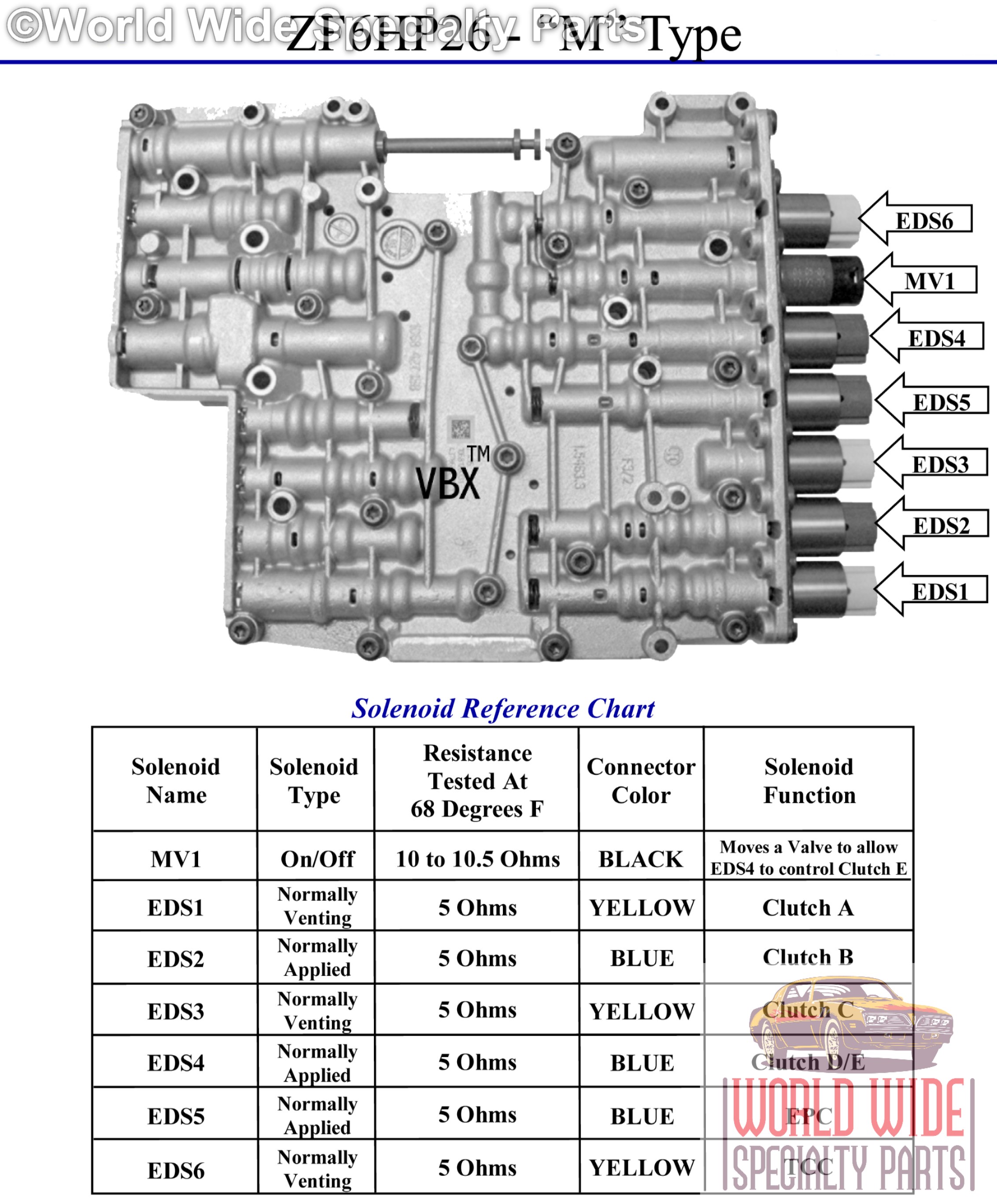 Product Videos
Custom Field
Reliability Upgrade 1
Various Sonnax Updates depending level of wear
Reliability Upgrade 2
Linear solenoids are rebuilt
Reliability Upgrade 3
All Solenoids Tested
Country/Region of Manufacture
United States
Interchange Part Number
BMW626
Manufacturer Part Number
6HP26
Brand
World Wide Specialty Parts
Fitment Type
Direct Replacement
Product Reviews